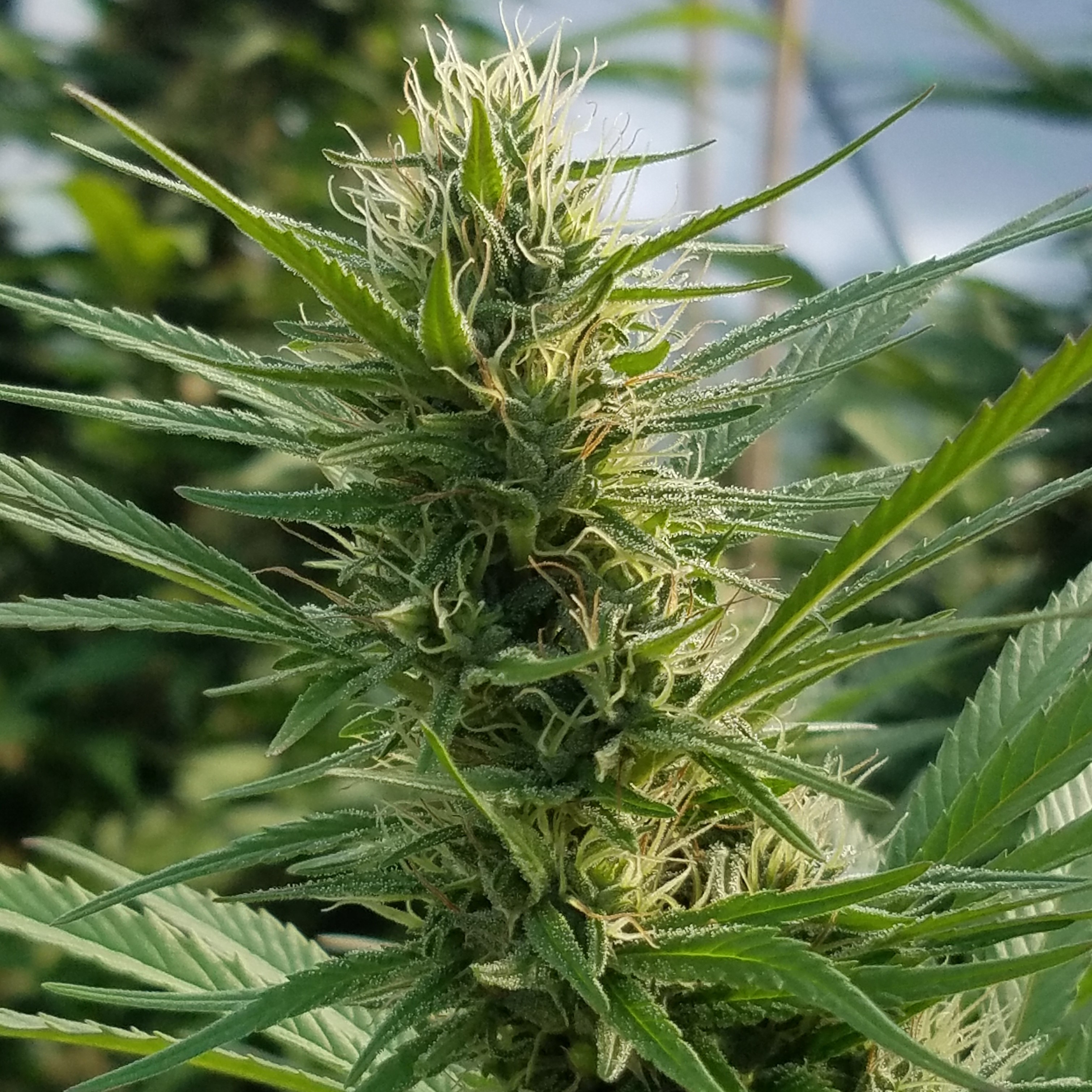 Description
Chardonnay is a hybrid hemp strain that grows tall and a bit bushy. This strain has plentiful, smaller buds that emerge among all branching. Top performing variety for high humidity environments. Staking is necessary as the plant grows taller, especially during flowering stage when the buds get heavy. Test early to avoid high THC and non-compliance. Chardonnay has a nice herbal terpene profile.
Mold and Mildew Resistance: Somewhat susceptible to mold on lower branching, be sure to cut out undergrowth
Appearance: Consistent appearance, abundant trichomes
Terpenes: Hops, orange, chamomile, cinnamon
Flowers: Medium sized buds, higher in CBD and lower in THC than other strains
Phenotypes: Consistent across population
Branching Structure: Sativa/indica hybrid
Plant Size: Tall and bushy
Yield: Medium yield per plant
Maturation Time: Consistent mid length (6-8 weeks)
Population Average CBD: THC ratio - 21:1
Finishing Time: Longer ~ 8 wk
Average CBD: THC ratio - 21:1
HOW TO ORDER HEMP SEED

Gather Your Documents*
• Your State Industrial Hemp Registration

Complete the Order Form and Submit
After your order submission has been processed and your Hemp Registration has been verified, you will receive an email containing further instructions on how to send payment.

Wire your deposit
Wire Otis Rocky Mountain Hemp Farm 50% of the total amount of the seed purchase. The remaining 50% will be due IMMEDIATELY upon your receipt of the seed order. At this time, the forms of payment we accept are cash and bank transfers. We are not able to accept credit cards or checks.
*You'll upload these documents when you submit the Order Form below. If you don't have access to a scanner, a clear, well-aligned photo from a smartphone may be acceptable. These documents may also be sent via email to OtisHempFarm@gmail.com. We cannot process your order until these documents have been received.